Public Welfare Activities
Bora Pharmaceuticals has always been an employee-oriented company focusing on employee health and family lives. We continually strive to build a core culture of inclusion and diversity in our systems and employee interactions that provides care for employees and their families, care for patients and their families, and care for society to fulfill our social, economic, and environmental responsibilities.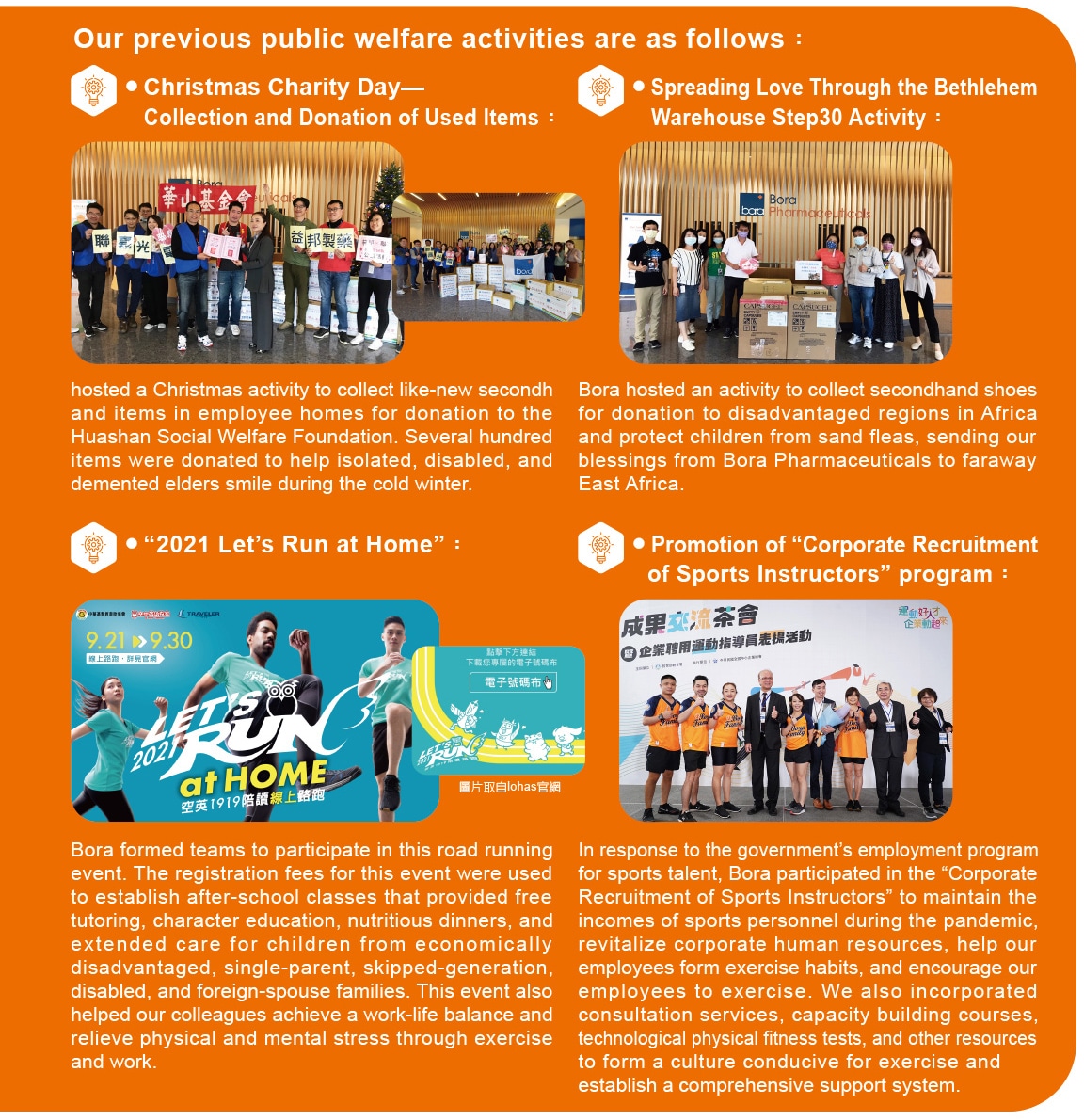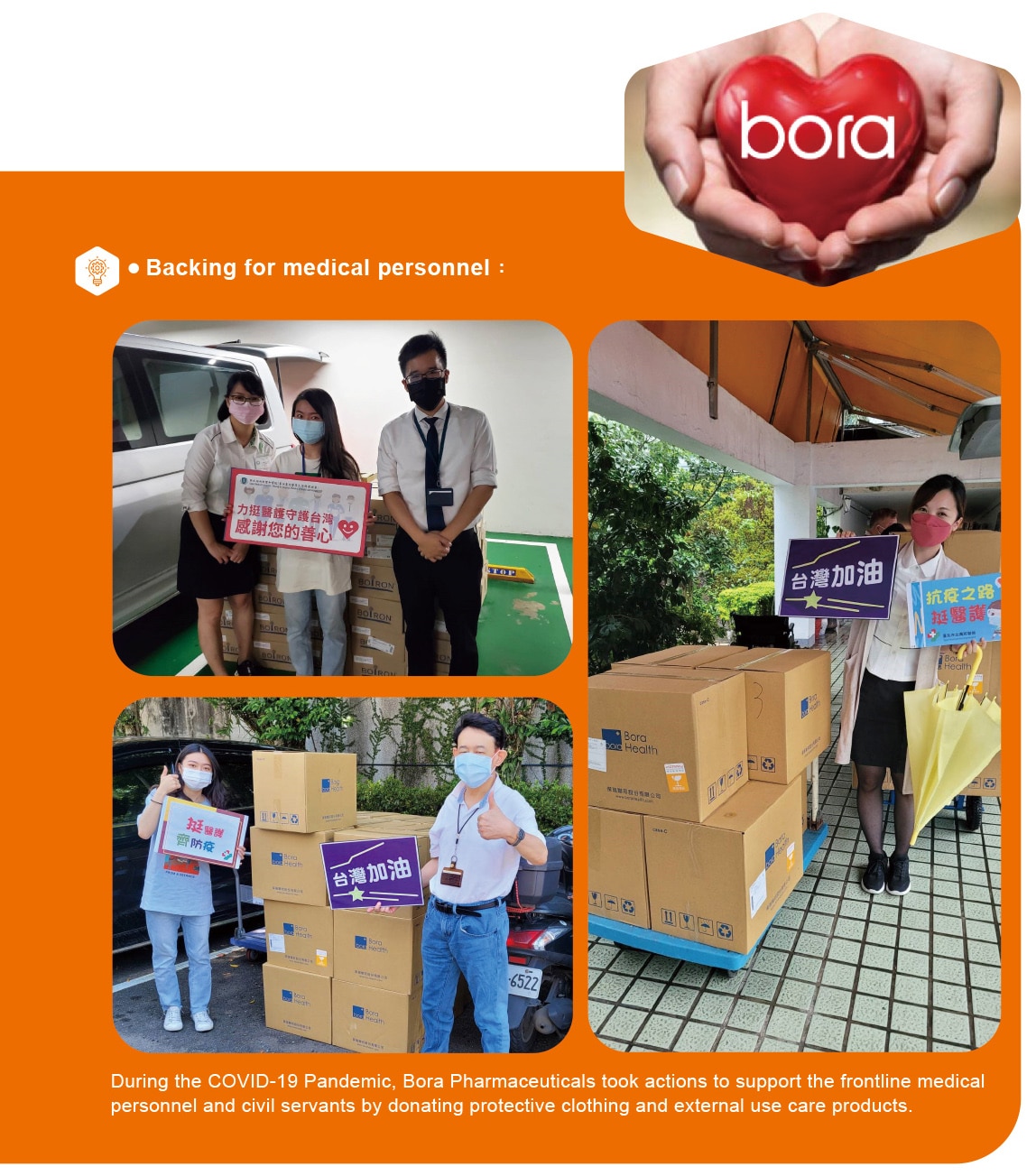 Making Success More Certain
Our team is here to discuss how we can become a trusted partner to help bring your breakthrough drug successfully to market.